A knockout necklace with black onyx rounds highlighted with small black rounds, black Swarvoski crystals and sterling silver spacers accented with a unique sterling silver black botswana druzy agate.
#177 Cost: $65.00
White, black and brown patterned agate rectangular stones, black wooden beads, oval green agates and copper rondelles and round beads make a unique statement. It is a bit heavy.
#180 Cost: $65.00
The components for this necklace include large oval ceramic beads, carved ivory beads, agates, and wood beads. They create a cohesive unique piece. It is a bit heavy.
#179 Cost: $65.00
Pink and purple round agates are magnificent. They are accented with small pink and iridescent beads and highlighted with a sterling silver spacer from which hang beads with pink teardrop agate beads.
#181 Cost: $ 75.00
Brown and white patterned ovals create a beautiful necklace accented with small white pearls and brown beads and brown Swarovksi crystals.
#182 Cost $ 50.00
Brown wooden beads accented with white and gray agate rounds and gray Swarovski crystals highlighted with a cotton gray tassel. Another boho necklace.
#183 Cost: $45.00
Golden rounded faux pearls accented with matching smaller golden glass beads create a lovely necklace.
#184 Cost: $35.00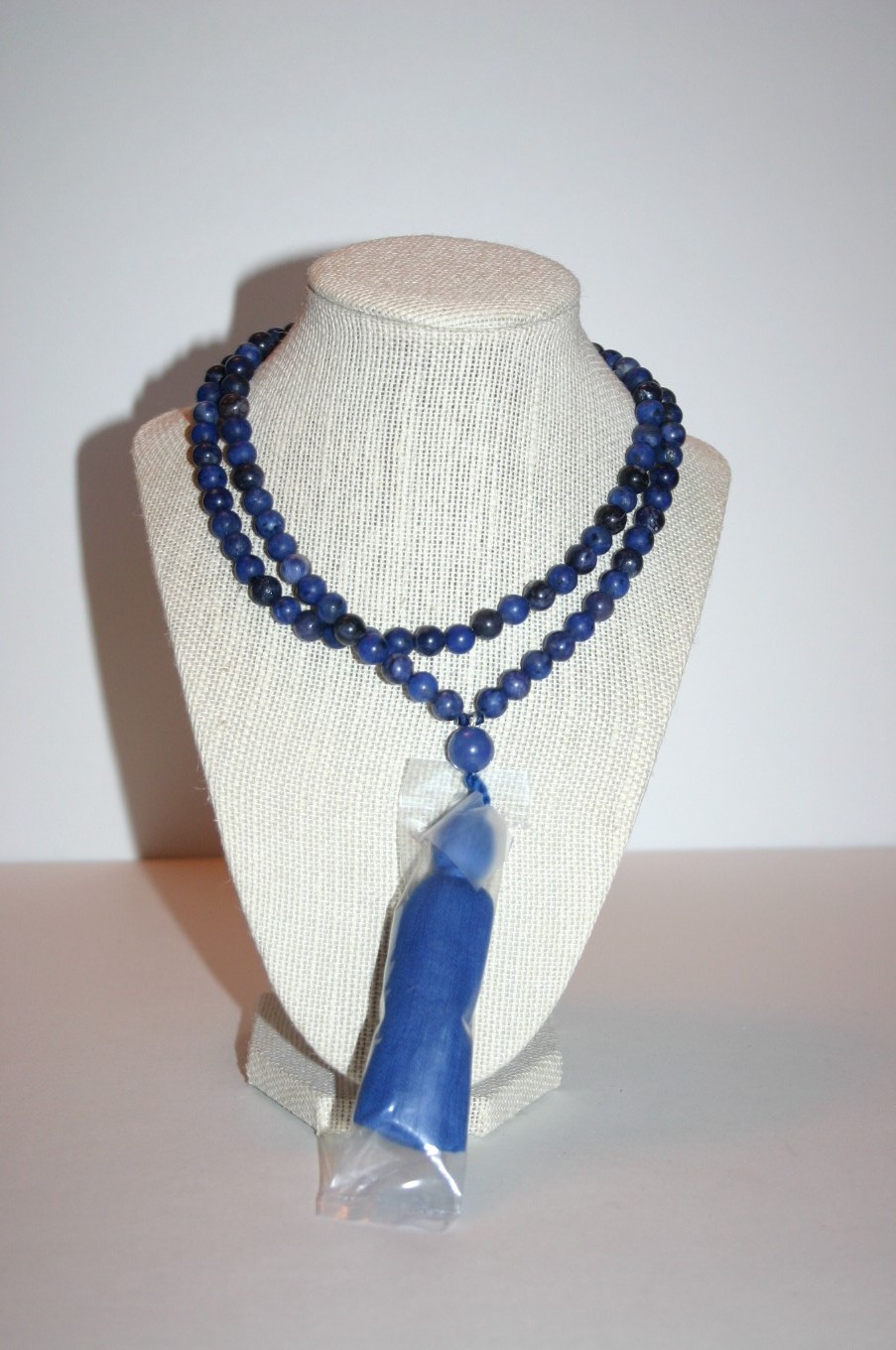 Deep blue agate rounds stones accented with a larger blue agate round and a matching blue cotton tassle. Can be worn short or long.
#178 Cost: $ 40.00