Unique green oval chryoprase stones accented with golden/rose bugle beads and brown Swarvoski crystals. Highlighted with a sterling silver delicate link that holds five light green teardrop mint green stones with beads and crystals.
#109 Cost: $75.00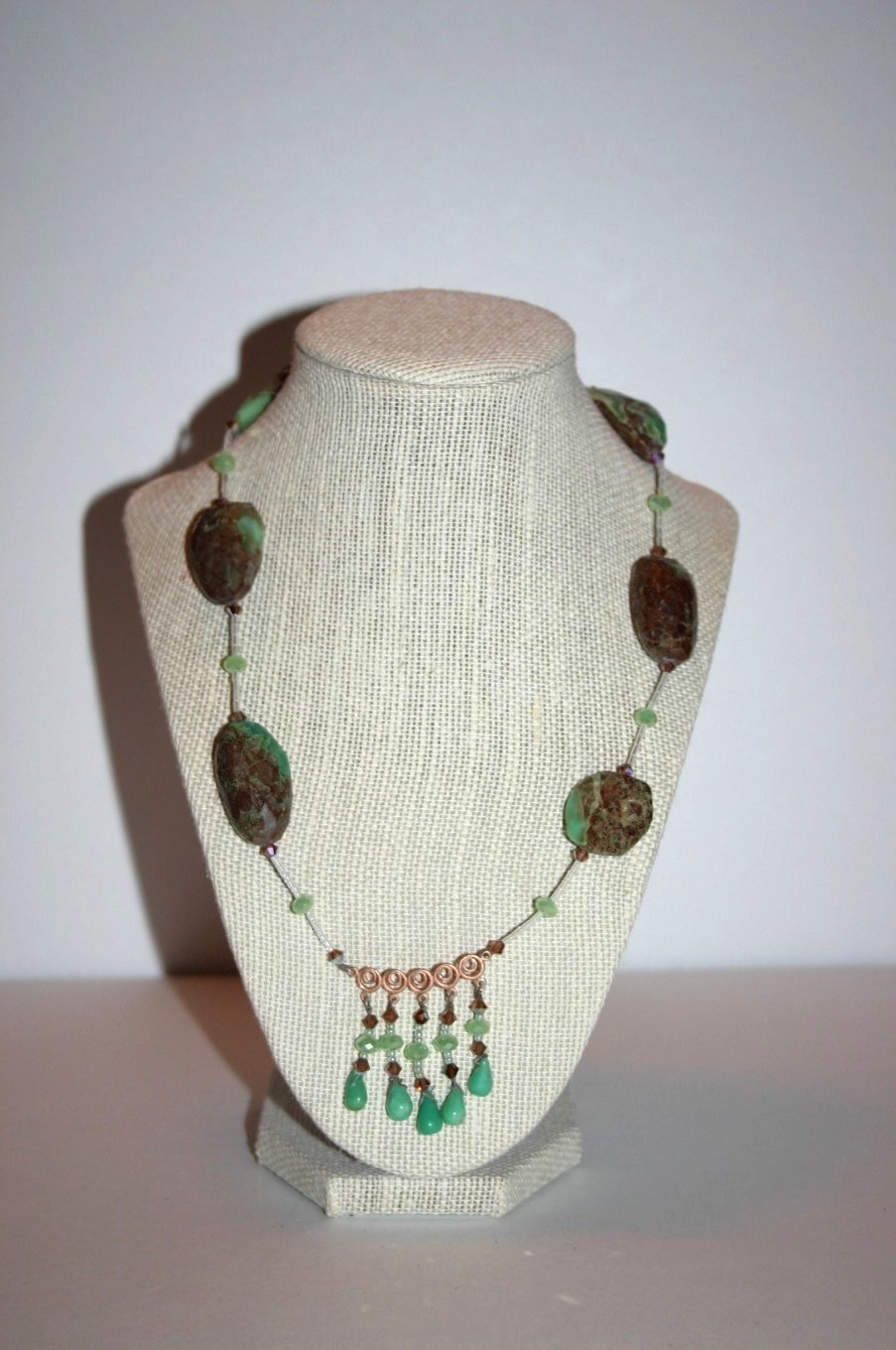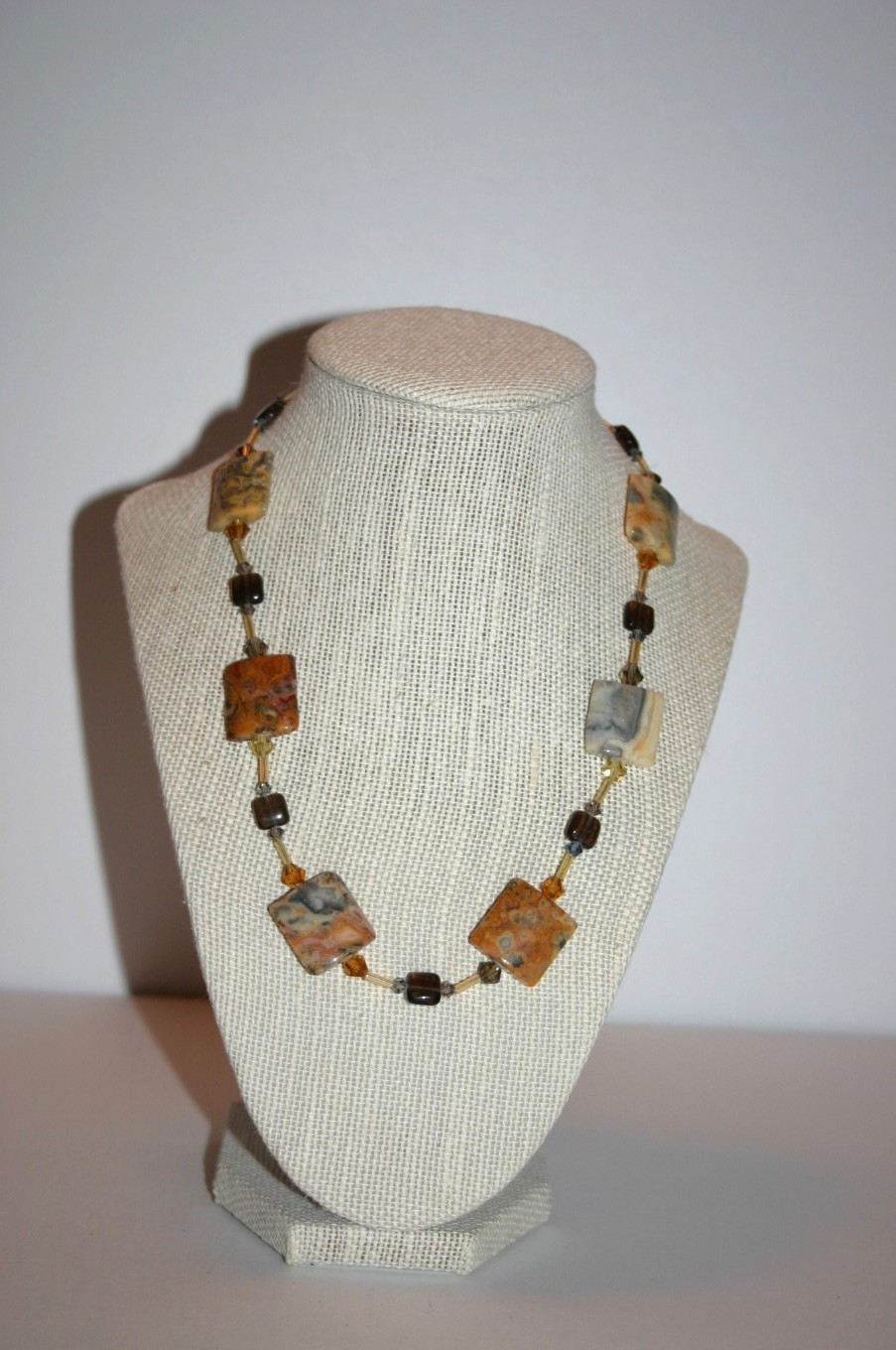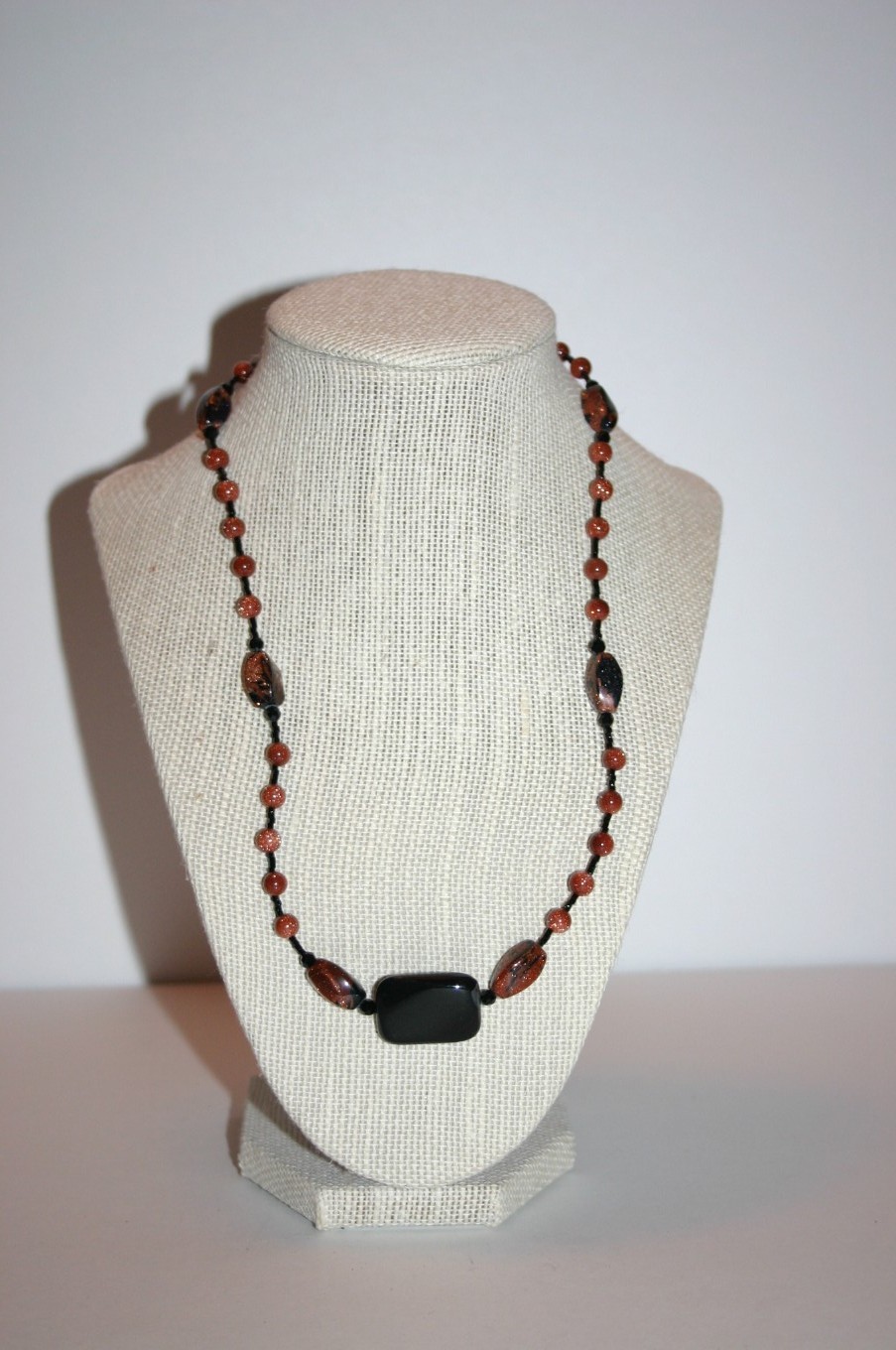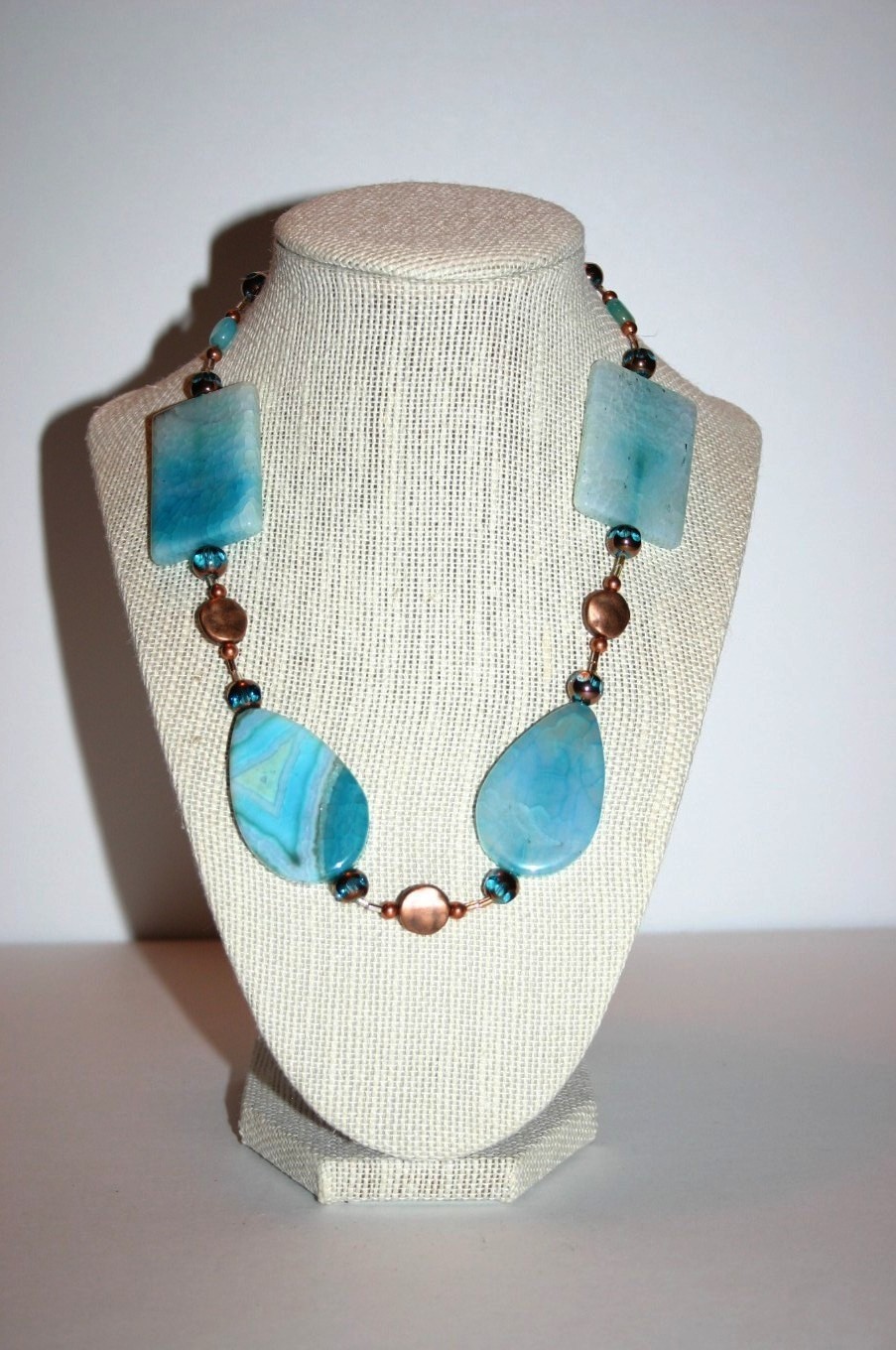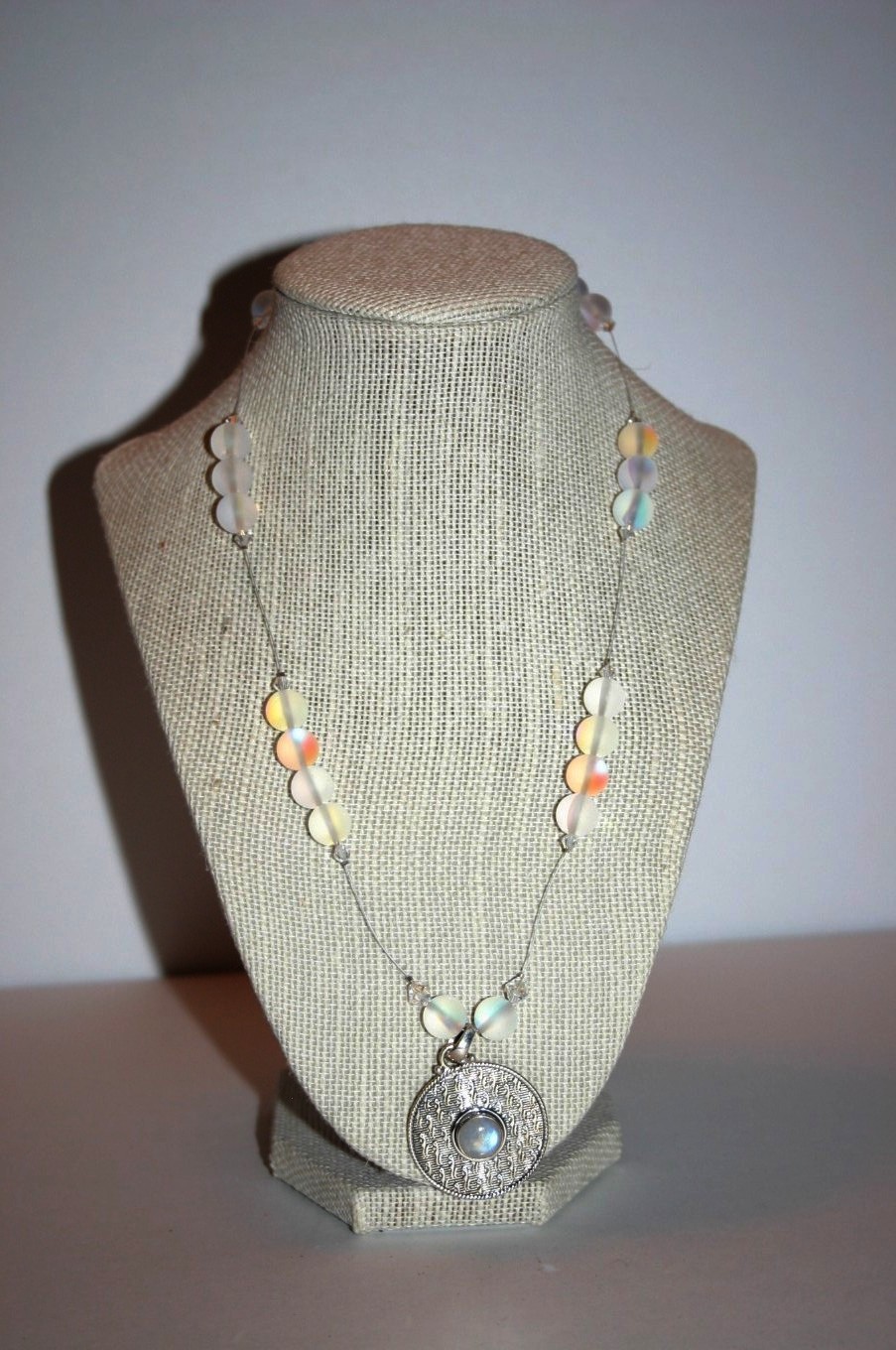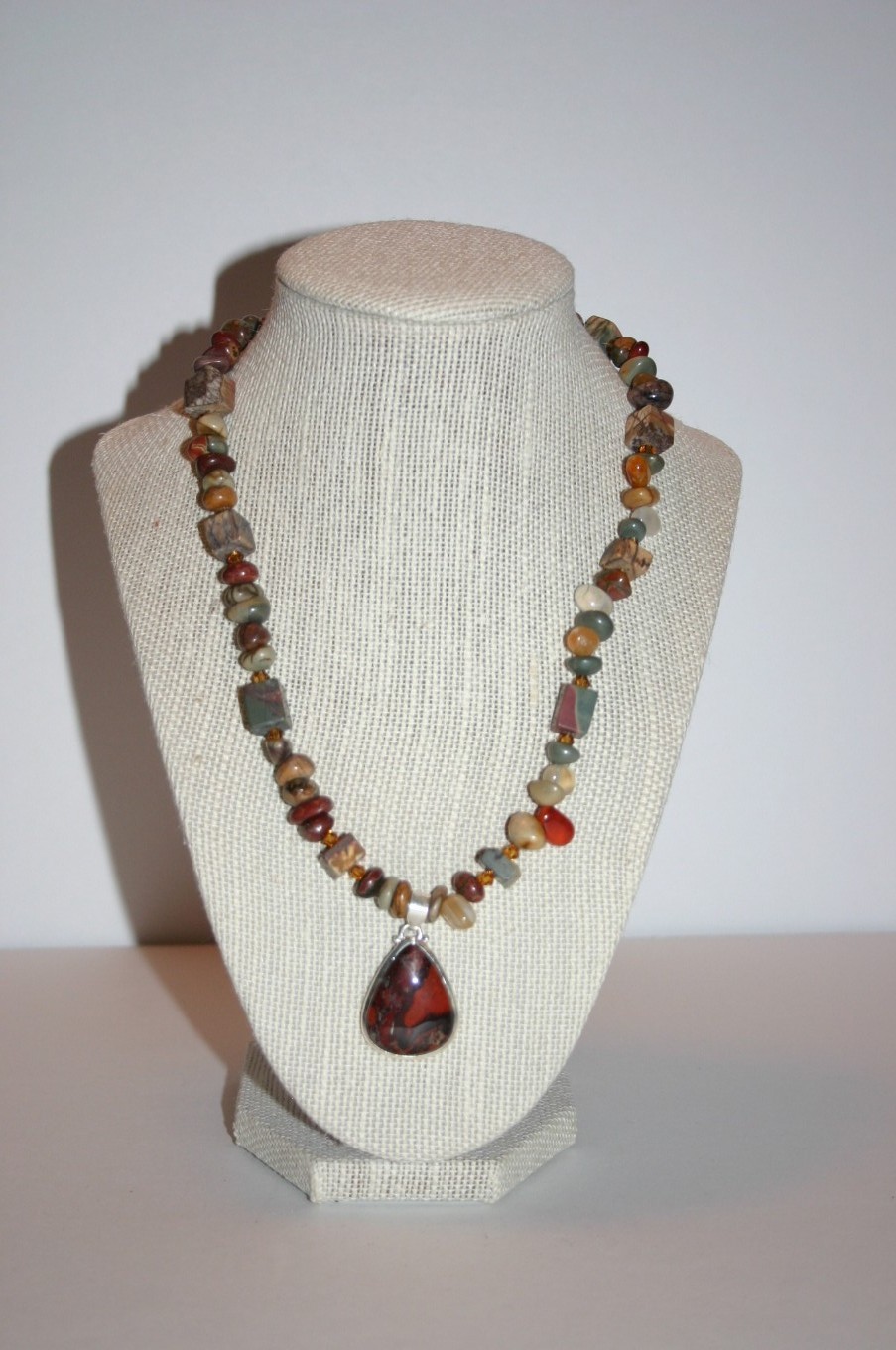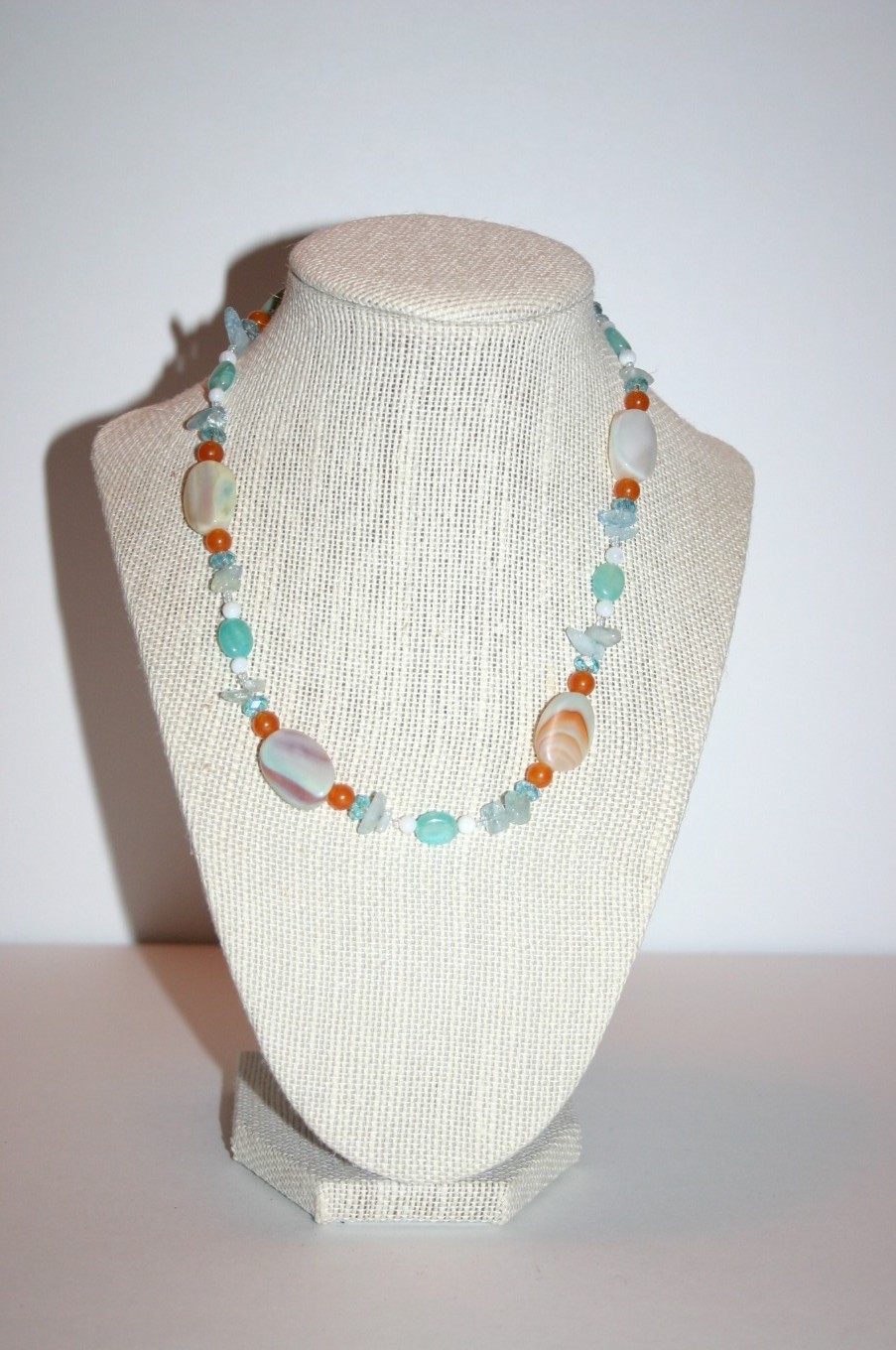 Round jasper stones accented with light green oval chrypoprase beads and nuggets and opal Swarvoski crystals, create a lovely necklace.
# 108 Cost: $55.00
Rectangular crazy agate stones and smoky grey quartz squares accented
with Swarvoski golden crystals that create a stunning necklace.
# 110 Cost: $45.00
Large rectangular and teardrop shaped aqua agate beads accented with small copper and turquoise combine beautifully.
#112 Cost $50.00
Rectangular black onyx bead and small brownstone beads are accented with Swavorski crystals.

#111 Cost: $35.00
Irridescent opalesque beads that reflect blues and orange tones highlighted with a lovely opal and sterling silver pendant.

#113 Cost: $45.00
Multi-color blue agate pebble stones accented with blue bugle beads and a sterling silver round spacer accented with blue Swarvoski crystals.
#114 Cost $ 50.00
Striking black and white double stranded necklace using agate and wooden beads in a variety of shapes and sizes.
#116 Cost: $55.00
Perfect for the summer!!!! A delicate look with multicolor aqua agate ovals, accented with hemimorphite turquoise ovals, orange, and white round beads and nuggets.
#117 Cost: $45.00
Jasper agate gray, gold and red squares are accented with quartz oval nugget beads of similar colors, golden Swavorski crystals and highlighted with a beautiful jasper pendant with the same tones.
#115 Cost: $55.00