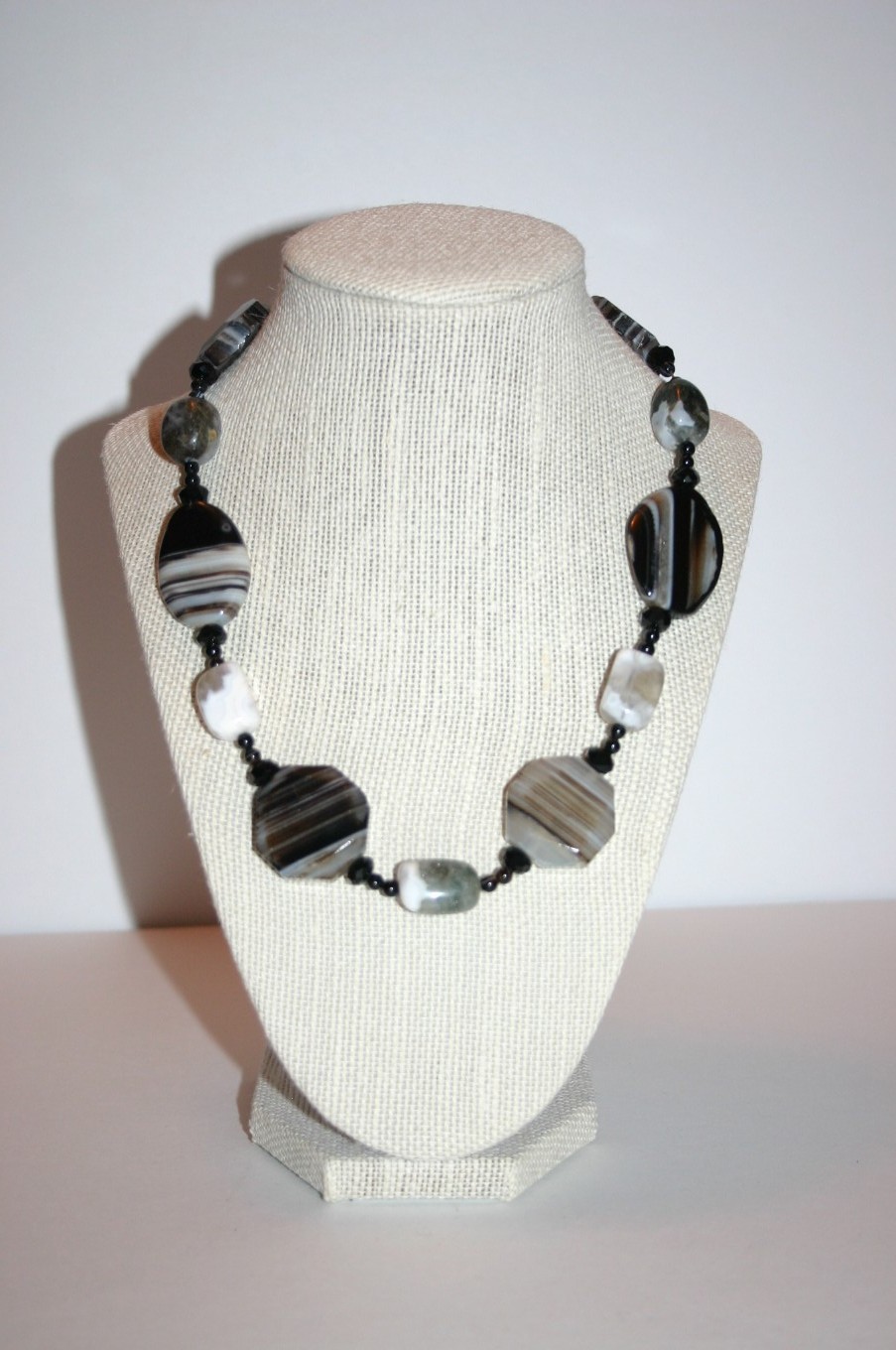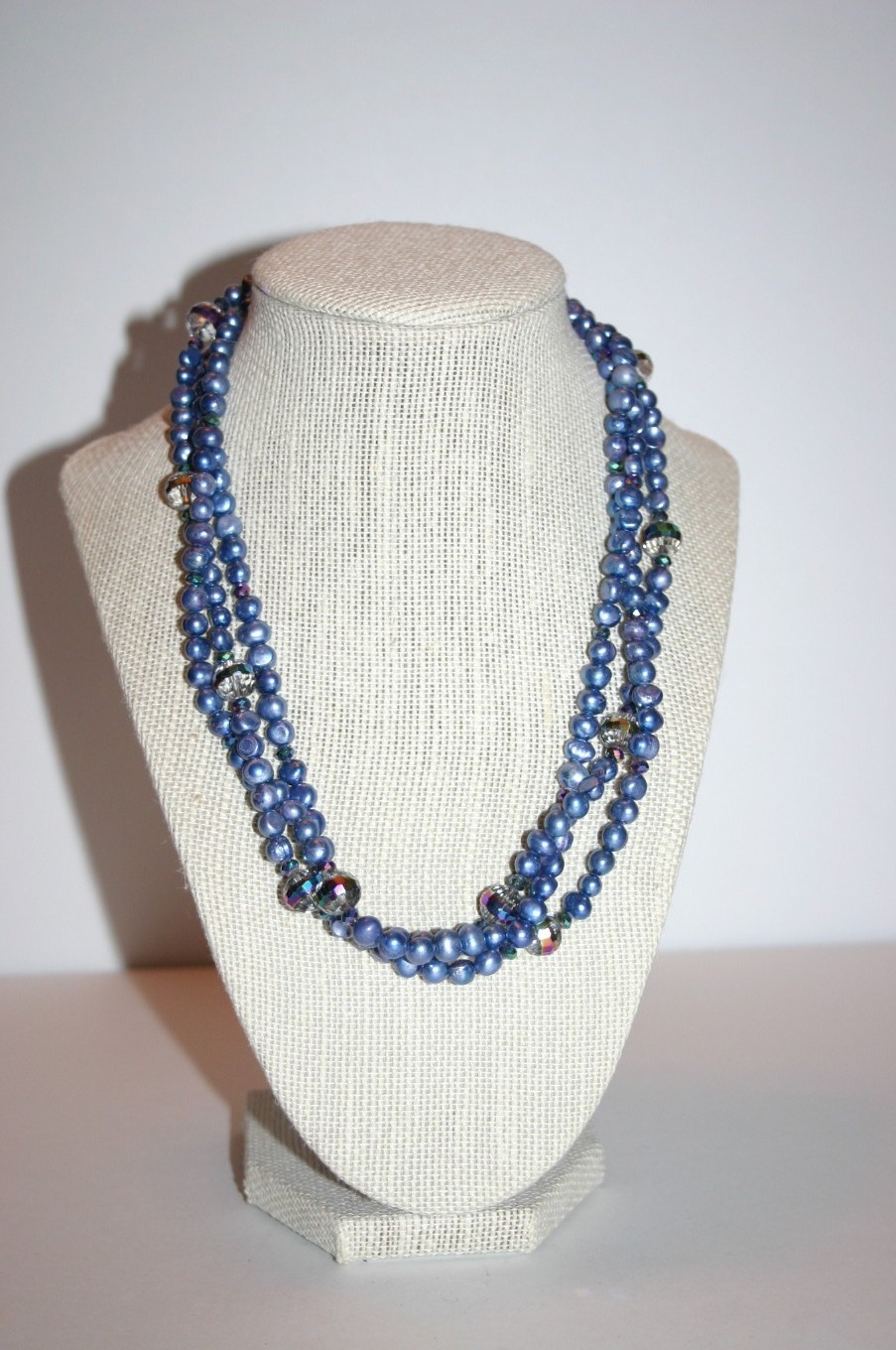 Pink large quartz rectangular beads and small quartz ovals and [ink nuggets stones and pink opal Swavorski crystals create a lovely simply beautiful piece.
#151 Cost: 40.00
Black, white and gray agate hexagon and oval/round stones are accentuated with smaller gray/white agates and small round agates and black rondelles create a handsome design.
#152 Cost: $ 45.00
Light and dark pink ceramic beads are accented with pink, golden and clear quartz rounds and Swarovski pink crystals and highlighted with a unique pink agate druzy teardrop pendant.
#146 Cost: $55.00
Three stranded beautiful mid tone blue pearl nugget beads accented with glass multi color rainbow beads that reflect blue and purple tones Swarovski blue crystals;
#147 Cost: $60.00
Three stranded light mint green nugget pearl beads accented with glass multi color rainbow beads that reflect
green, blues and other tones and neutral toned Swavorski crystals.
#148 Cost: $ 60.00
Blue agate large teardrops each with a unique pattern are accented with aqua Swarvoski crystals, aqua rounds, bugle beads, and highlighted with gorgeous multicolored blue glass beads,
#149 Cost: $50.00
Delicate ceramic oval beads with two tulips accented with a white rondell bead, blue Swarvoski crystals, and small blue agate rounds highlighted with medium navy blue agate round beads.
#150 Cost: $ 50.00
Ceramic pink rounds accented with small pink rounds, Swarovski pink crystals highlighted with an angel pink quartz pendant.
#145 Cost: $ 55.00