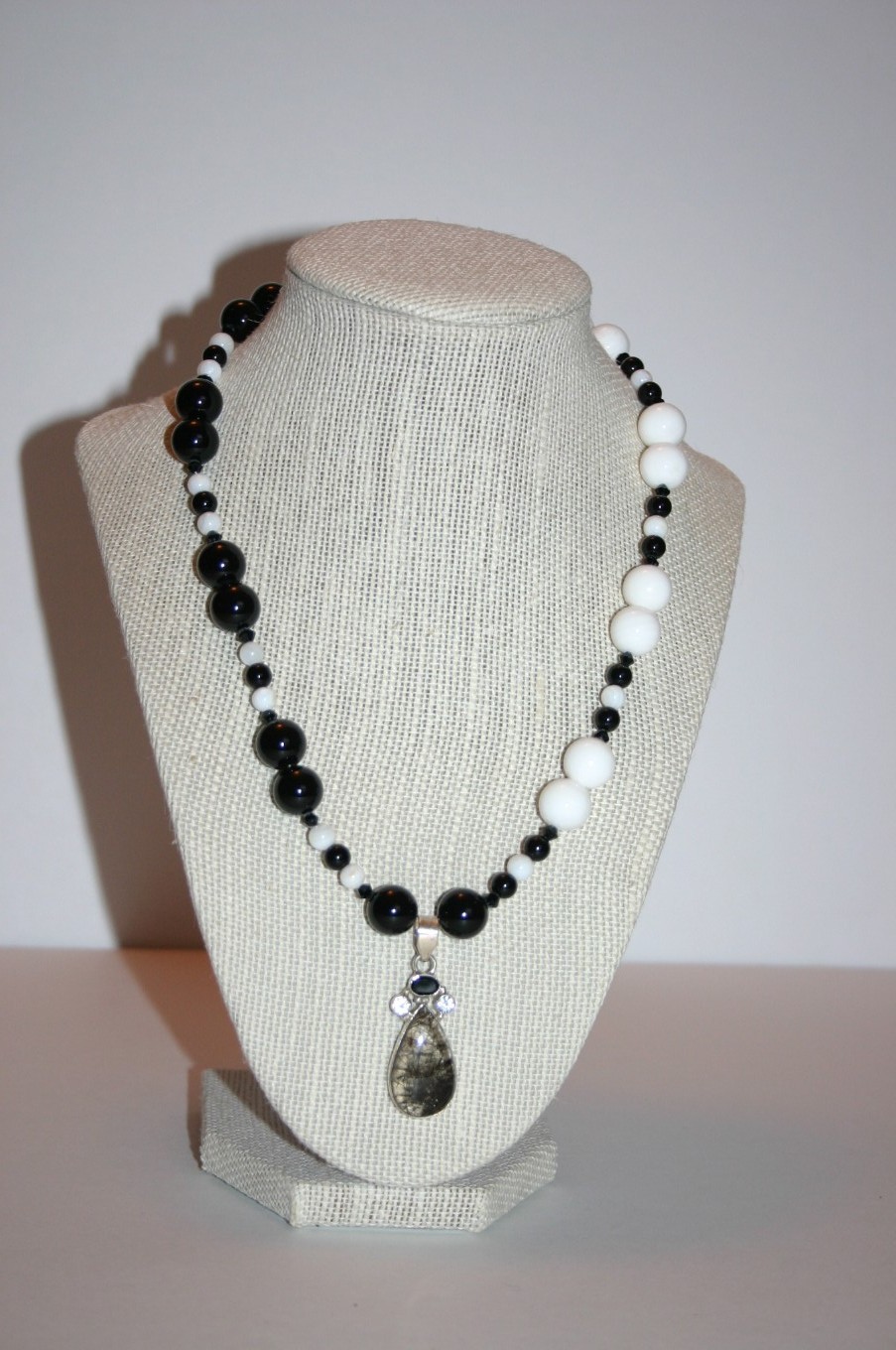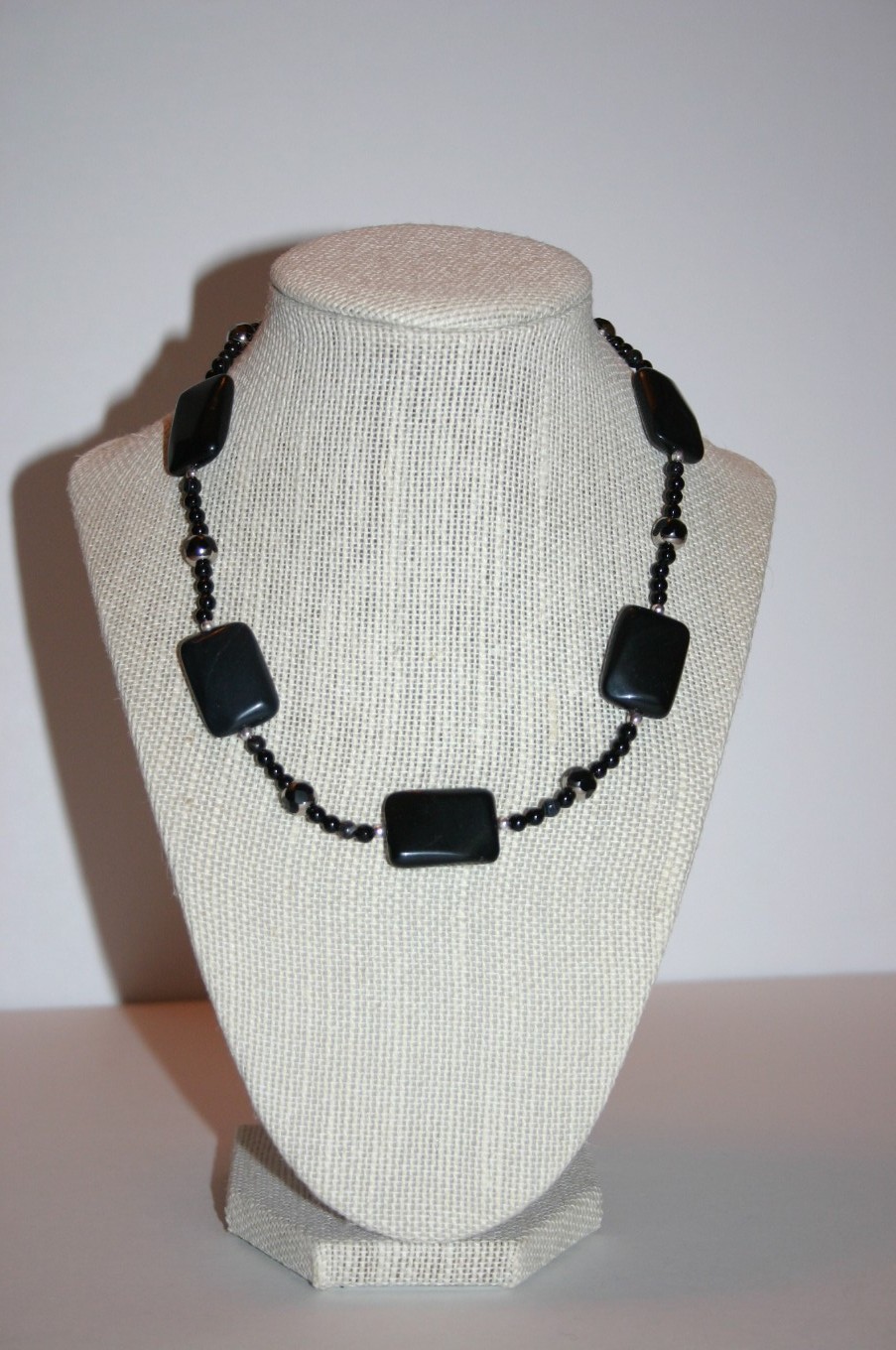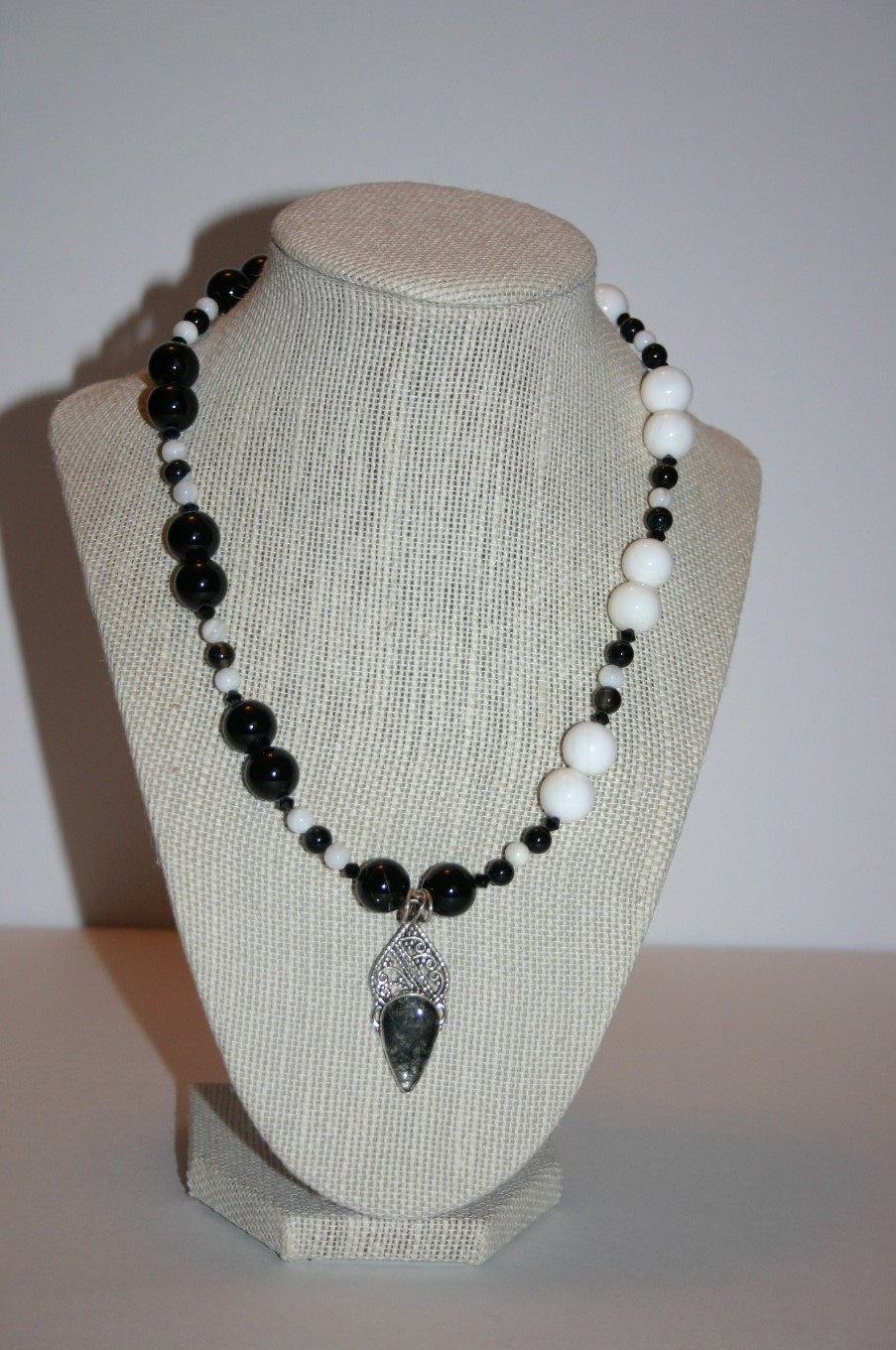 Black onyx and white agate
rounds are surrounded with the same smaller beads that are accented with a unique black rutile oval pendant with abstract black lines on a clear background.
# 161 Cost: $65.00
Double stand chunk agate brown and gray nuggets create a striking necklace. If you do not care for heavier items pass this by.
#162 Cost: $ 75.00
Large purple ovals are highlighted with agate nuggets of a variety of colors that make the necklace pop with color.
Need to enlarge!!!!
#164 Cost: $65.00
Gorgeous ceramic round stones with a variety of pink tones highlighted with pink quartz rounds, pink glass beads and pink Swarvoski crystals, accented with a large pink agate pendant with light and dark swirling pinks.
#166 Cost: $65.00
Unique 2" hot pink round pendant accented with a pink quartz large and small rounds, pink bugle beads highlighted with Swarvoski pink crystals and a unique 2" light and dark pink pendant.
#167 Cost: $65.00
Lovely black onyx rectangular, small and large onyx round beads and agate round beads. highlighted with black bicone beads make a lovely necklace.
#163 Cost: $40.00
Black onyx and white agate bead large and smaller round beads create an asymmetrical necklace highlighted with a sterling silver pattern and black rutile pendant with black lines on a clear background. teardrop pendant.
#165 Cost: $65.00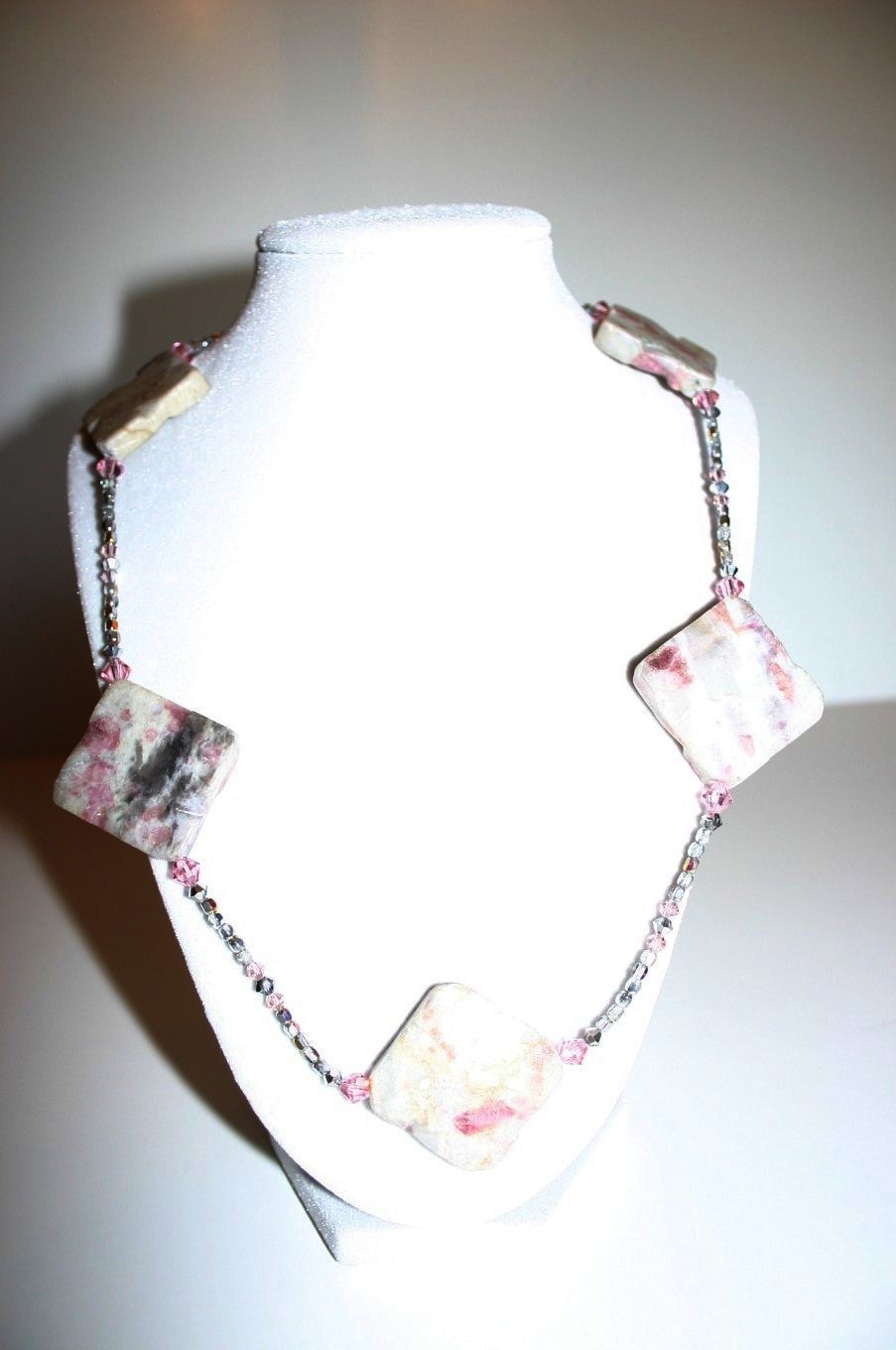 Large pink and silver agate squares are accented with multicolor iridescent small beads accented with pink Swarvoski crystals.
#168 Cost: $60.00